Hello, I am Kate. I am 15 years old. I study in ninth grade. I am on my way to end
the middle school with excellent marks. I am mostly interested in History and
English. These knowledge are very important in our world.
I am an artist. I like drawing, sculpting, crocheting and reading. I think I am
creative teenager. I like watching movies, cartoons. My favorite films are
comedies, fantasy and detectives. I like listening to music. Especially, I love jazz,
rock and classical music. I love animals, I have four lovely cats. Sometimes I try
floristry, I like it and I think I am good at it. Also, I like doing sports.
Firstly, I want to join this tour to know more about mother-land and Polish
history.
Secondly, this tour will give me some new experience and I will learn Polish
traditions, way of living, I think they are very interesting. I will be able to make
lots of new friends and I will improve my English skills. I learn Polish too, so I will
develop it.
Also, my mental health is suffered from the war. So, I want to try to heal my
mental health with being distracted in this tour. I think it will be very helpful to
me. And I will be able to tell people about this terrorism and, I hope, things will
change.
I plan to go to digital art courses and to volleyball school this summer. My
dreams for future are to study at a good Art University and travel all around the
world. And one day I want to open my own workshop somewhere in Italy, near
the sea. And my plan for future is to celebrate with my family our victory as soon
as possible.
Thanks for attention and for the opportunity to take part in this event.
Good luck!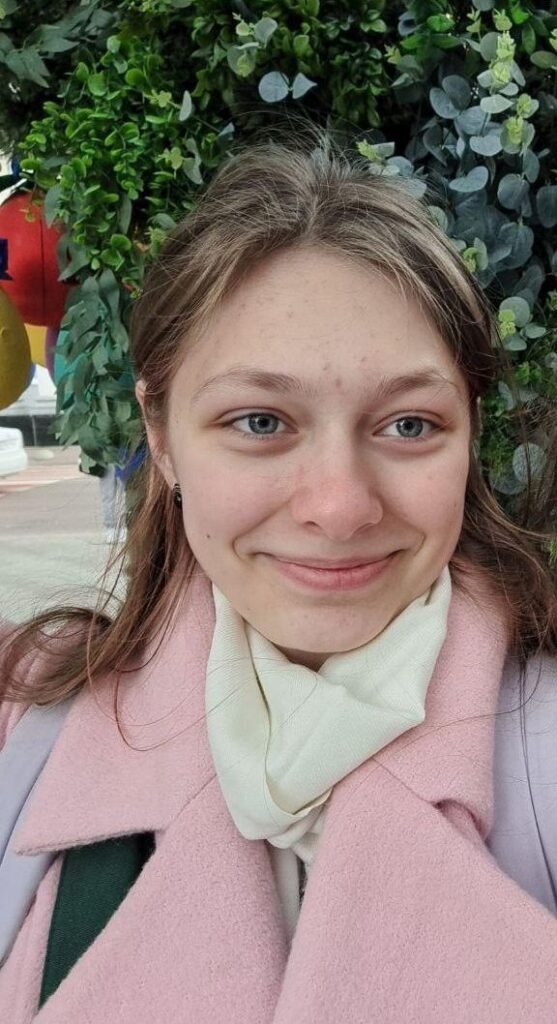 Kate has applied to participate in the History, Healing and Hope Tour. You can help Kate realize her dream by making a donation here:
Contribute to the History, Healing and Hope Tour