OUR MISSION:
To provide educational experiences, therapeutic programs, respite from the effects of war, and peer connections for Polish and Ukrainian teenagers, empowering them to build their future with mutual respect, understanding, and support.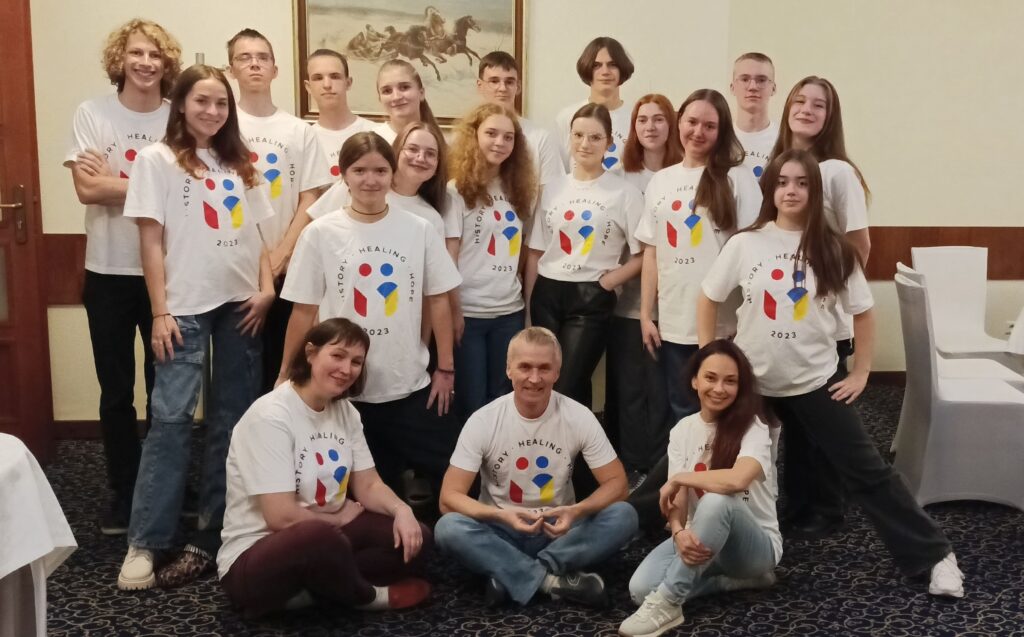 Every war brings death and destruction, but every war ends. What should we learn from this war? What will Ukraine become after the war? In the future, who will make the decisions in Ukraine and in the other countries in this part of the world?
Most of the children in Ukraine are heavily traumatized by war, and many have been misled through false information about the shared history of Poland and Ukraine. In order to change this in the future, we must face our past honestly, take responsibility in the present, and forge strong relationships with our neighbors. We strongly believe that these goals can be reached in a natural way through the education, dialogue, and shared experience between young Ukrainians and Poles offered in our History, Healing, and Hope Tour.
Each of us has defining moments in our lives. We keep these moments in our memory, and they become part of our internal resources and guiding principles. Help us to provide such experiences for Ukrainian teenagers by enabling them to participate in the History, Healing, and Hope Tour.
Read more about the Tour and about the Polish-Ukrainian Origins Foundation.